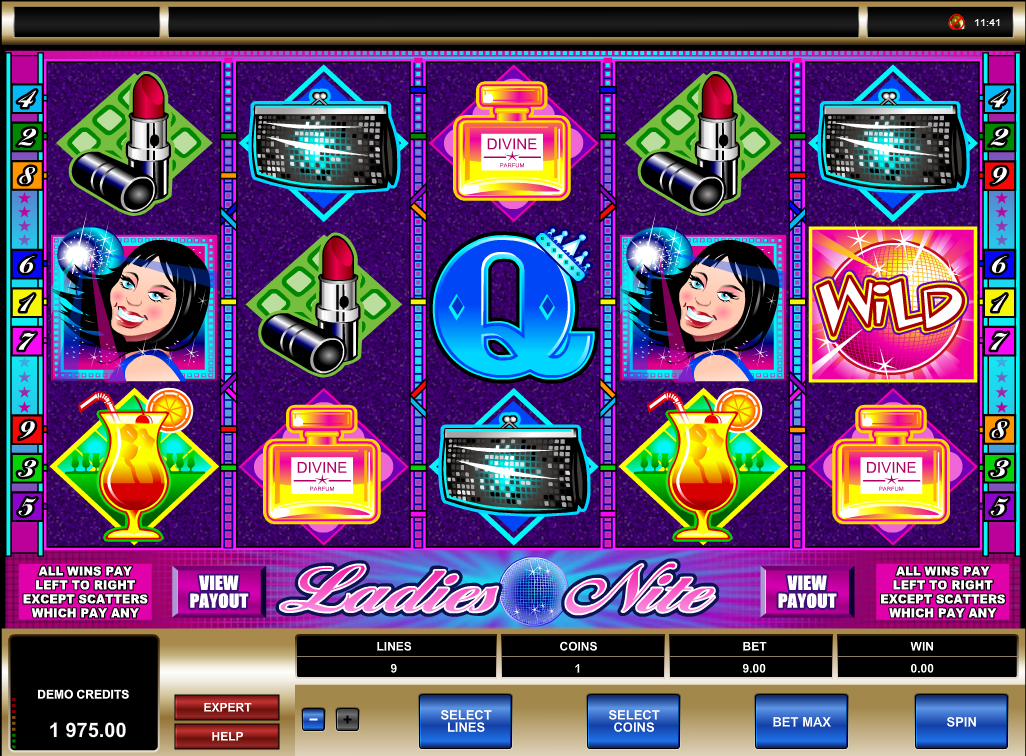 Ladies Nite is a fantastic free slot game. It has 5 reels an 9 pay lines. Everything from the glamorous backgrounds to graphics and animations, are related to stylish ladies who party late at night. These glamorous ladies are so generous as well. This awesome free slot game is actually following the latest 3D graphic technology to make the gaming experience more realistic. But that is not all. This game also has some fantastic party song tracks to entertain its players.
Free Slot Ladies Nite
This is also a five-coin game with a wild and a scatter and many other bonus features to try. The game rules are easy to follow and less complicated than many other games in the same category. This game contains an exciting set of symbols such as cocktail tray holding waiter, the edgy handbag, the lipstick, the giant cocktail and high end perfume. All these exciting symbols are capable of offering various prizes while playing the game.