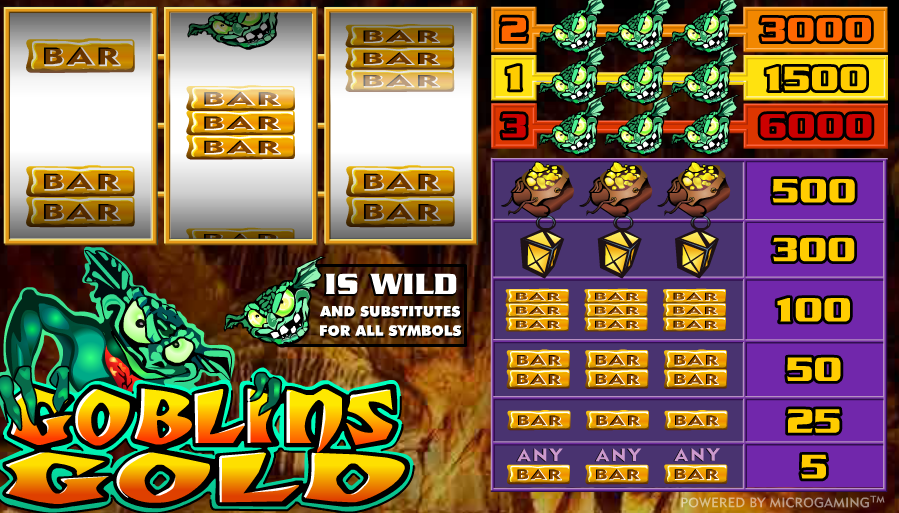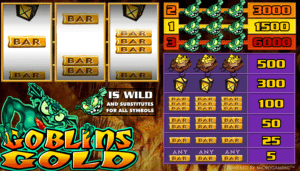 Goblin Gold is a fantastic free slot game from Microgaming lab. It is a 3 reel, 3 pay line slot game with some fabulous prizes to win. In this game you will be dealing with spooky Goblins who hide their gold in caves. In fact, you are given a chance to collect some of these gold to make your wildest dreams come true. The main characters in this dramatic free slot game are Goblins.
Free Slot Goblins Gold Online
Microgaming has done a brilliant job while creating these creatures in a very detailed and interesting manner. Other than Goblin symbols there are also some other Goblin related symbols such as Goblin lantern, Bags of Gold. Traditional symbols such as bars are also included. The betting range is varying and the player is allowed to choose from less risky betting options. The maximum bet though allows the player to try for the largest jackpot which worth 6000 coins.