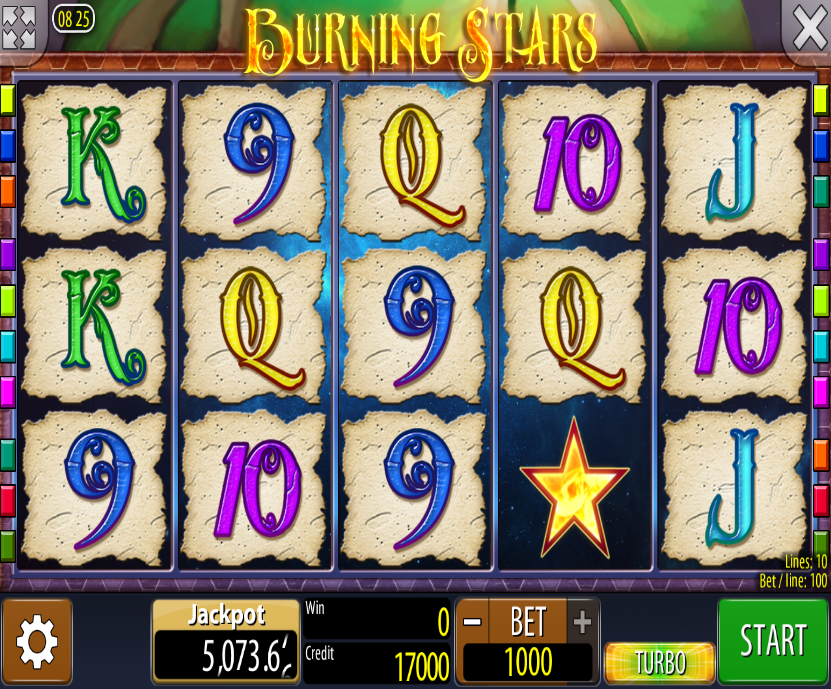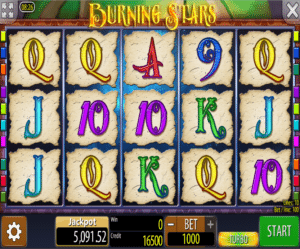 It is commonly believed that a falling star may be the answer to all your wishes. So when you have wished for money you didn't know that a free slot machine game existed on the same theme. Why not wish upon money on the slots here and get it fulfilled? Wish upon the "Burning Star" here and see how generous they can be. Spin the 5 reels on this 10 pay line slot machine. The background is actually very interesting. You see a night sky and you see a crazy scientist looking out through it. The entire slot gives you the midnight star gazing feel.
Free Online Slot Burning Stars
If you play this game, make sure to switch the background sound on. The soothing soundtrack will give you the peace of mind to enjoy this game to the utmost. You might even find yourself returning just for the feel of the slots here, leave alone the winnings.