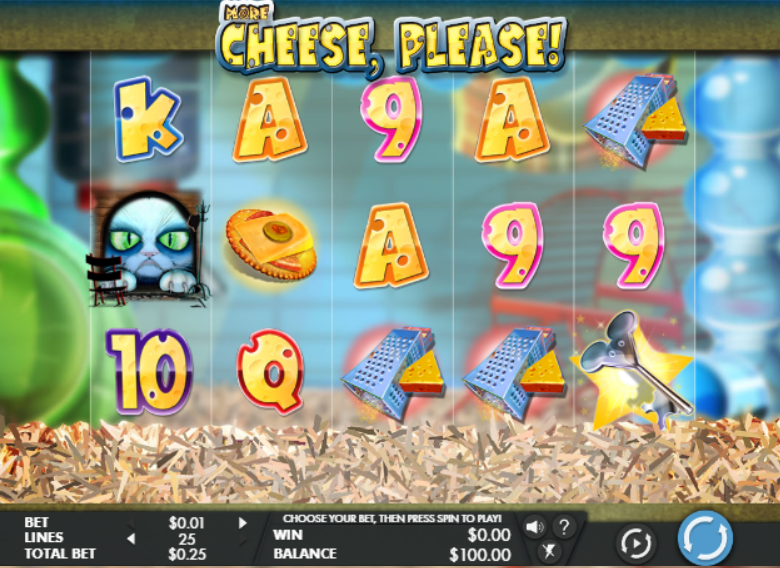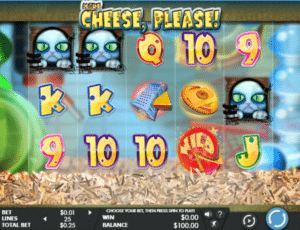 Warning! More Cheese Please is a game that will leave you craving for some delicious cheese! You wouldn't be able to move without getting some more on your platter. First things first – the game's graphics is truly "delicious"! Genesis Gaming has some of the most graphically attractive free slots on its list. If we mention some cartoonized games with nice animations, then we have to mention this one for sure. It has also got 25 pay lines and the maximum payout here is $20,000 – which is quite high. There are no progressive jackpot lineups here. Simply watch out for the free spins and the multipliers to get you closer to your target.
Free More Cheese Please Slot Online
There is an interesting Spin the Wheel feature which you can trigger with the scatter symbol. The wheels will give you whatever lands on the end. You can get 25 free spins when the wheel spins. The sound effects are non-intrusive. Unlike other games, it is devoid of background noise which might appeal to some players. But there is a sound effect when there is a winning combo which is not too bad. But if it starts to get overwhelming, there is a sound button at the bottom of the screen to turn it off. The maximum you can bet is $4 per line on the slots. Does this seem like too less to you? Don't worry with the 25 pay lines it will amount to something – although it might still fail to please the high rollers. This is a truly unique free slot machine game which stands apart from the rest. You can play this game on your mobile, tablet and even on desktop.