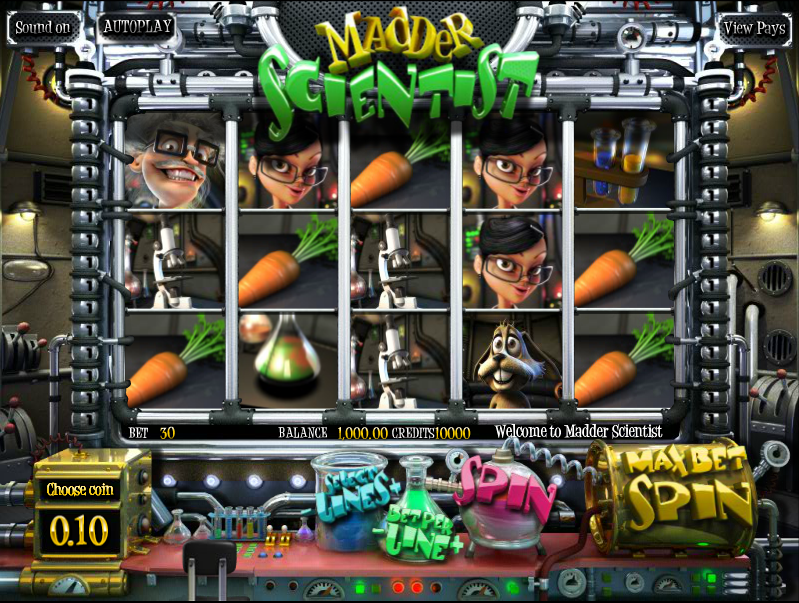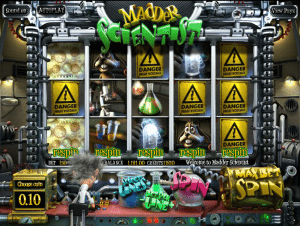 Madder Scientist is a game about a mad scientist who has got up a notch higher. If you have liked the game Mad Scientist from BetSoft then you will like this game too, because it revolves around the same story line and has an improved visual and gaming experience. With such kind of visuals, it is hard to believe that this game is for free and such free slot games like this one, hardly ever pack such a narrative and background score as this one did. So go for it, if you would like to see the board through the eyes of this mad scientist who just got madder. Meanwhile, you can also try out other games from BetSoft such as Dr Watts Up and Potion Commotion.
Free Madder Scientist slot machine game to play
In this game, the Mad Scientist has got madder and therefore all the features have been given a touch up. There will be a lot of Eureka moments in this game, and also a little adventure.