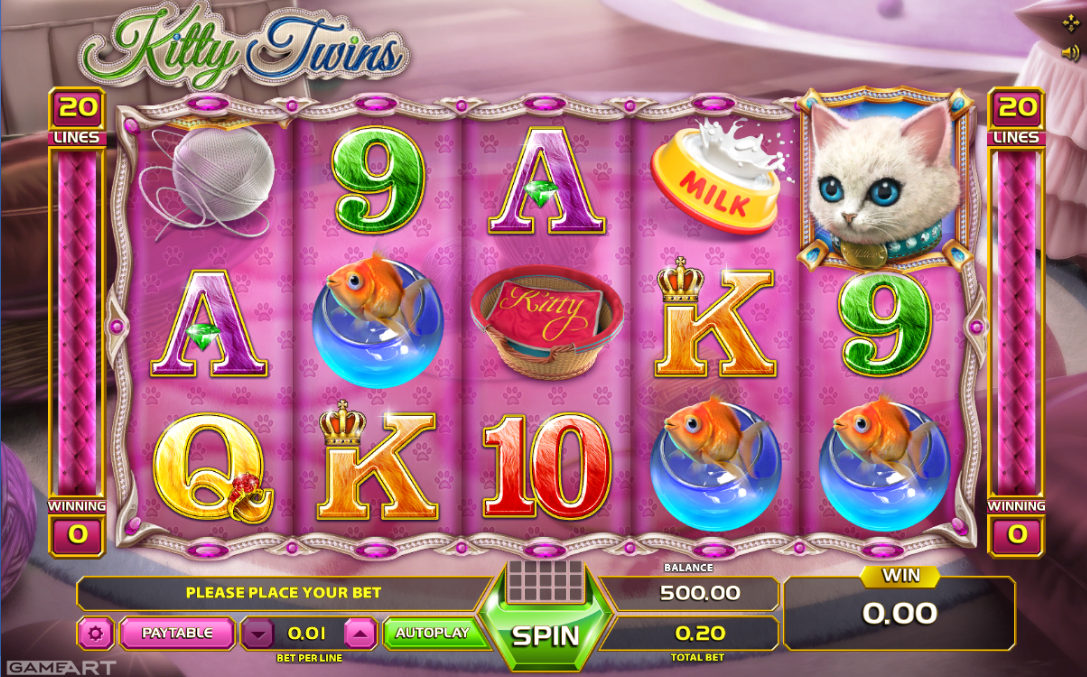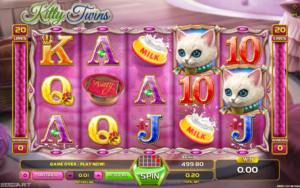 Kitty Twins is simply one of the most adorable free slot games in the internet. Actually cats are one of the most popular characters in the virtual world. There are so many slot related and non-slot related virtual games based on cats. Not all of these games, but most are highly popular among fans. This amazing free slot machine also was able to reach so many hearts of slot game enthusiasts within a very short period of time thanks to its so adorable nature. This free slot is in fact a product from Game ART team. The game is actually designed to perfection. Each and every part of this game are so cute and so adorable from its attractive background.
Free Kitty Twins Slot Online
The sound effects are also associated with cats and goes very well with the theme of the game. The game play too is pretty simple. Basically, this free slot game contains 5-reels and 20 pay lines. These pay lines are fixed; so you cannot change the number of pay lines per spin. The betting range is pretty simple too. It starts with 0.2 coins and does not exceed 10 coins per each spin. Anyway, if you wish to win big, you got to go for bigger bets. If the bet is 10 coins, you can win up to 500 coins from each spin. Actually, there are 3 different kinds of symbols with ability to offer 500 coins from right combos. This amazing free slot machine also has a scatter and wilds. These symbols are more powerful than the rest of the symbol set and are really capable of boosting wins.