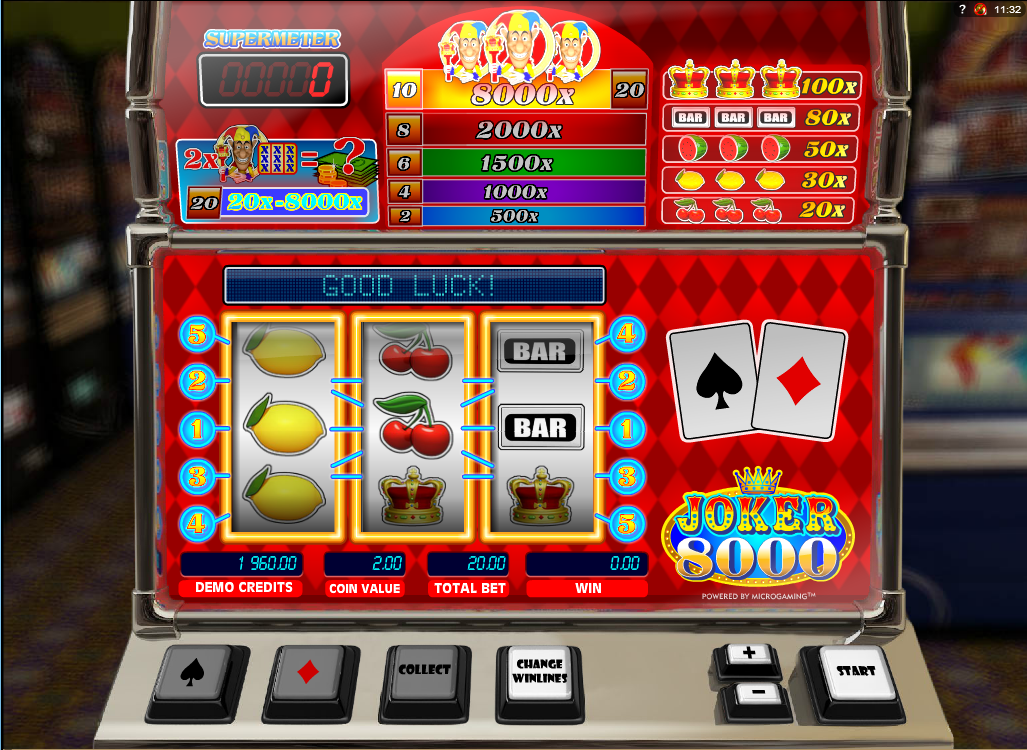 This superb free slot game is based on a very popular ground slot machine called Joker 6000. In fact, the online version is more entertaining as well as more generous comparing to the offline brother. One of the unique feature is the "super game" feature. It keeps coming credits for further play depending on the super meter score. This free slot game is actually a 3-reel game with five pay line.
Free Joker 8000 Slot Machine
But that does not stop the game from offering the highest jackpot of 80000 coins along with other amazing prizes in between. Lowest betting amount is actually 0.10 coins but to win bigger prizes I strongly suggest you to start with larger bets unless you are a new comer. All the symbols of the game are capable of making prizes. These winning combos are mentioned in the pay table. There is no particular bonus feature for this slot machine.