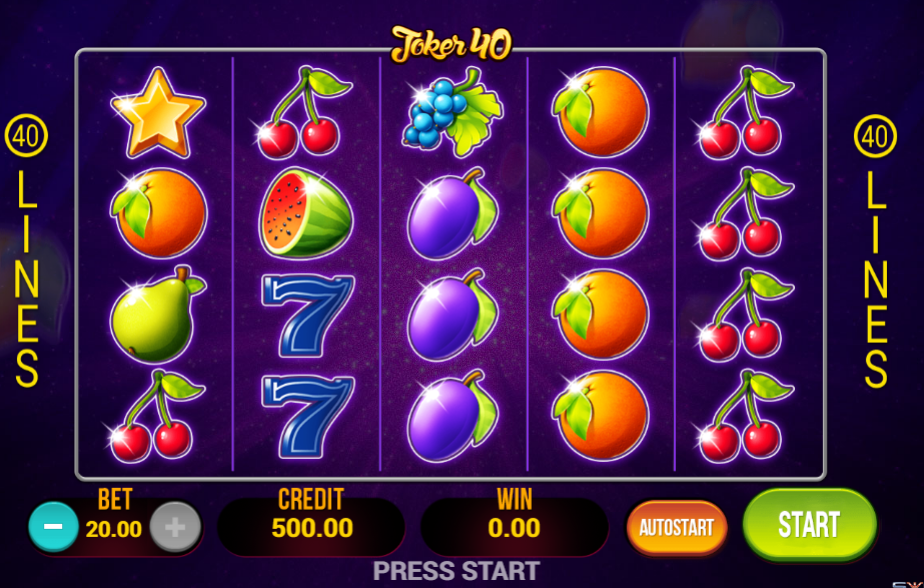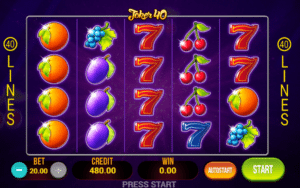 Joker 40 is versatile and quite enjoyable 5 reel game with a total of 40 win lines, and incorporates 12 symbols that are quite easy to understand. The stakes can be set in the following steps, 0.5, 1, 1.5, 2, 4, 6, 8, 10, 12, 14, 16, 18, and 20, with a max possible win of 50,000. The minus and plus button is what players use to place their bet-and the best thing is that the place can easily be changed before every game. In case a player does not change the stakes then it will remain constant in every game. Importantly, the combinations in this game are calculated from left to right.
Free Joker 40 Slot Online
Joker 40 has a risk bonus game and player can only play it when they win in the base game by simply pushing the gamble button. Also, players enjoying autostart game can enjoy the benefits that come with risk bonus game. However, if a player of wins the jackpot, then he by no means can he start this risk bonus game. In order for players not to play this free slot they have to use the collect button when they get a win. It is equally important to note that with the game is started by players guessing on either the black or red and if a correct choice is made then the win is doubled. The play is continued until a limit is reached or a player makes a loss.
Symbols
The wild symbol in this game, like others that fall in the same range, usually replaced the other symbols except the scatter which is star. If a player lands 3 or more of the scatter symbols, the players get free spins. The total number of the free spins one gets is offered by the paytable, and that is why it is a worthwhile game to play.