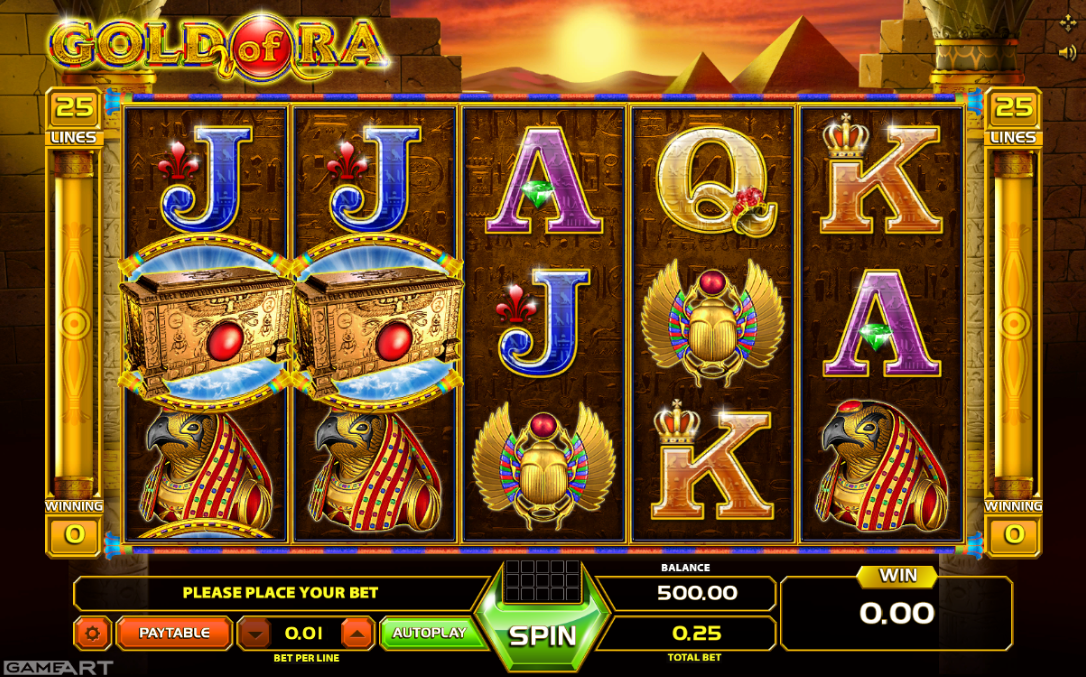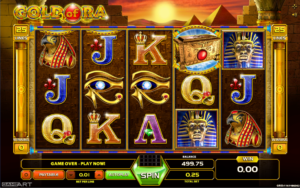 Gold of Ra is one of most rewarding online free slot games I have ever tried. This amazing slot machine is actually based on ancient Egypt. Ra is one of their Gods and this game let us taste a piece of Ra's wealth. This is also a top rated free slot developed by GameART slot game developer. This is not the only Egypt based slot game they have developed. So, they have necessary experience and talent to provide a game which is next to nothing. The game's background is definitely something. It is based on Pyramids and a top attraction of this free slot game. Along with this, all the other graphic properties, animations and symbols are also perfectly created with use of best available technologies. The gameplay is actually really simple.
Free Gold of Ra Slot Online
Basically, this is a 5-reel slot game with 25 fixed pay lines across the screen. This is a great set-up to win decently. Anyway, the player is not allowed to choose the number of per lines per spin while playing. But the total bet can be changed with use of few arrow keys. The size of the prize is totally depending on the size of the initial bet. So, if you want to reach top jackpots of this amazing free slot machine, go for bigger bets. This game also has an optional mini game where you are given a chance to guess the color of a hidden card. If you are correct your win will be doubled but if you are wrong, you will lost the reward completely.