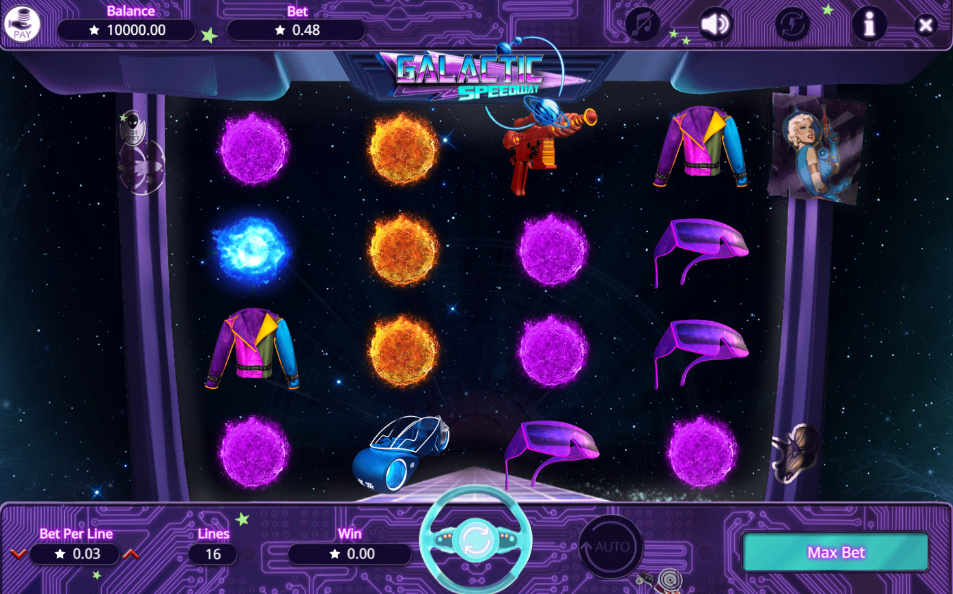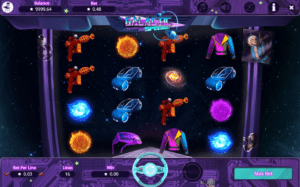 There are several bonus features in this free slots game. But before that, let us understand what Galactic Speedway is all about. As you might have already guessed from its name, it is a space themed slot machine. It is actually very interesting to note the graphics here. Once again Booming Games has done a great job. The vast universe at the background looks stunning and there are cars on the reels. So you guess the second part of its name 'speedway.' For adventure lovers this game is a pure genius. You can control which direction your destiny moves by clicking on the steering wheel at the center of the slot screen.
Free Galactic Speedway Slot Online
The best part of this game comes when two nebula symbols appear on the screen. They not only trigger wins, but they also rotate the reels. I could only get as far as rotating the screen from west to south. But that makes a huge change in your earnings. It could be the game changer. The lowest bet is 0.03 credits here which are really low. There are 16 pay lines so the minimum bet is 0.48 and the maximum bet is 3 credits or 48 dollars. There is an "up" symbol on the right side of the "Bet per line" column on the lower left. You can click on it to improve the wager. The nebula symbols keep coming on the slot. It makes you win 16 dollars and more on the free slot machine. The gun symbols give you three times your bet – which if you are playing in the highest mode, is not that bad. This is one of the most winning games.