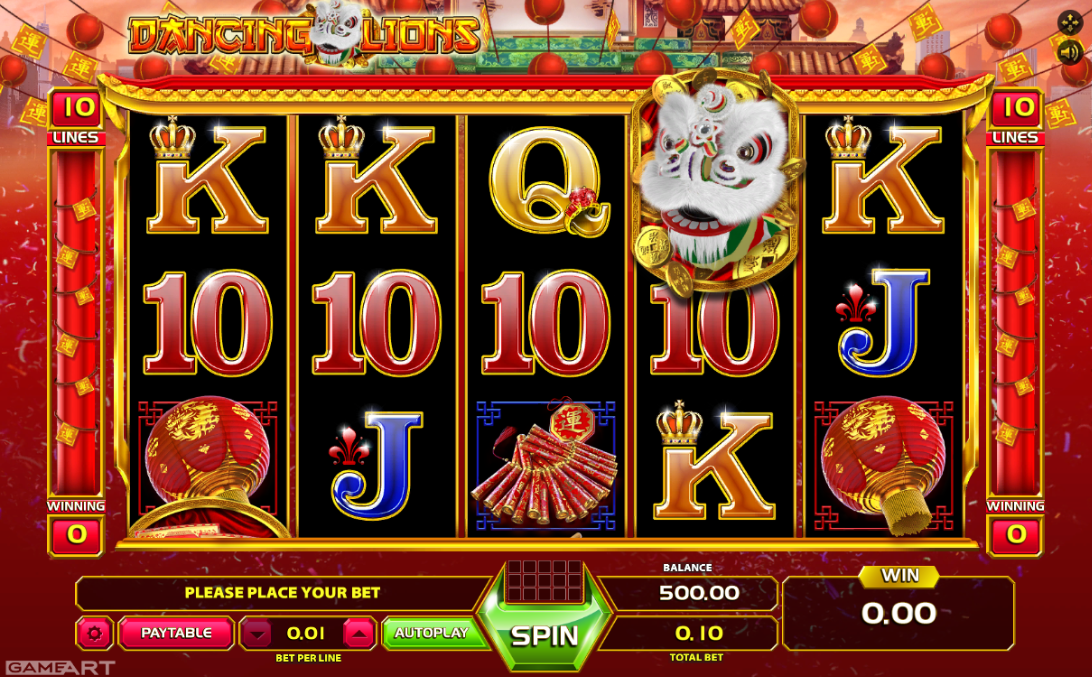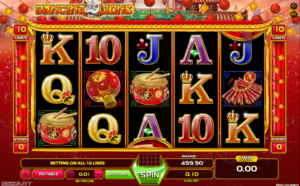 Dancing lions is simply one of the best China based free slot games, ever. In fact, this game is narrated around a traditional Chinese festival. Creating Chinese themed slot game is becoming very popular among slot game developers. But not all of those games are as top quality as this one. The developer, GameArt team has taken all necessary steps to maintain the quality of the game as high as possible. The design of the game has no flaws. It has the power to attract player not only by offering great prizes but also by providing quality graphics, animations and other related medias.
Free Dancing Lions Slot Online
This free slot machine is pretty colorfully designed to represent the new year celebration festival of the China. Each and every part of this free slot machine are somehow related to this chines festival. The game play of this slot machine is pretty easy too. No one need an extra experience for slot gaming to enjoy this amazing game. In fact, beginners seem to like this game from all around the world. This is also a 5-reel slot game with 10 fixed pay lines. The game begins with choosing a bet by the player. It can be done by using a very simple set of buttons which were located in the bottom of the screen. Prizes are actually related to the size of the bet. When the bet increases, the prize is also increases. The autoplay option is also there. The number of symbols for the entire game actually limits to 10 basic reel symbols.