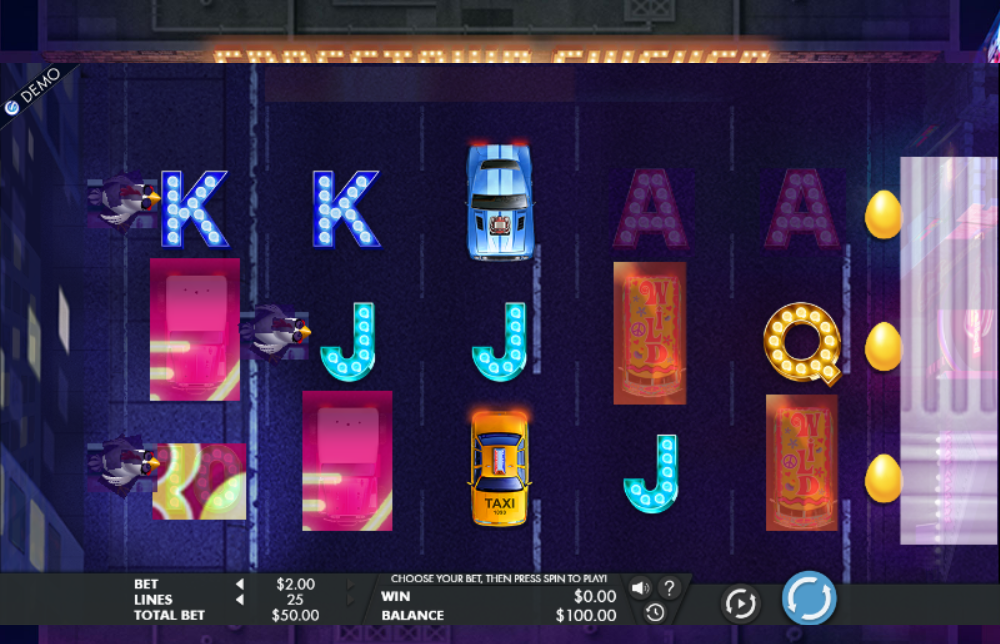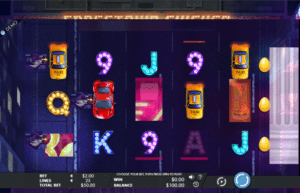 Talk about unique games and Genesis Gaming always delivers! Crosstown Chicken is yet another game that comes with a lot of animation, fast pace and colors. Yes, colors – that is the first thing you will notice on this slot. There are cars too, but the cars are all jam-packed with different colors. In fact, the most colorful hippie bus in the slot is the wild card. Apart from this, you also have other symbols on the slot here which are mainly K, 9, A and J, etc., although with the cars, it is impossible to understand why it has been named Crosstown 'Chicken' but if you see on the left hand side you can see those birds twerking. Once in a while you find a one-of-a-kind free slots game like this that is quite a bit of fun to play.
Free Crosstown Chicken Slot Online
After spinning the reels quite a few times we found that it is quite interesting. The main idea is that you have to help the chicken cross the street while the roads are filled with high speed cars. If you manage to do that, then lo and behold! Great prizes are waiting for you. There are 5 reels here and 25 pay lines but all of them are flexible. You can start placing the bet from 0.01 coins per line and the lowest you will still end up earning is 0.25. This is for those who are looking for a slot machine experience on a budget. The higher rollers won't be satisfied because the max you can bet here is only 50 coins. When the first chicken is able to cross the road you will trigger the Eggscalibur free spins on this free slot machine game.