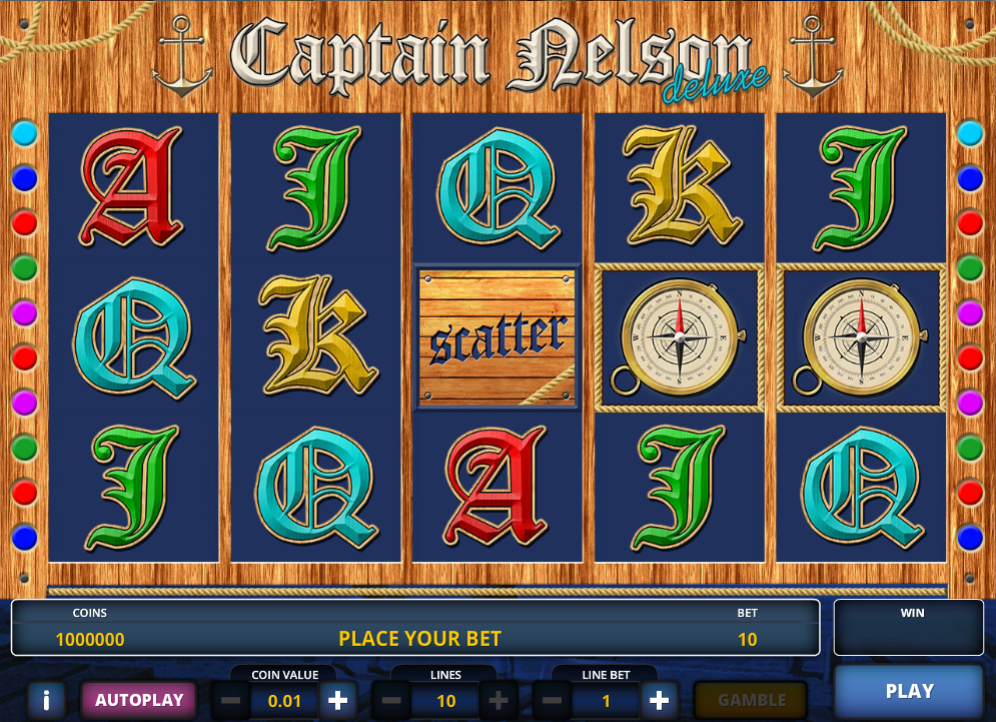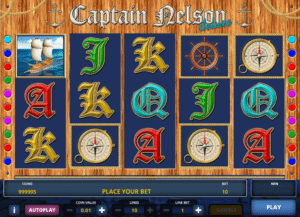 Captain Nelson Deluxe is yet another free slots game from Zeus Play. This game is based on a historical figure. Whenever we choose games from history, there is a lot of adventure and a scope for mystery associated with it – which goes just right for a slot machine online. In this one, we see Captain Nelson, who was one of the fiercest warriors of his time. If you are among those who enjoys a good theme on the slots then this is a game you will appreciate for sure. The graphics is pretty good – which is needed to make this game richer. Surely it does its job properly. Even the background score is appropriate – it is old but it doesn't dim the spirits on the reels.
Free Captain Nelson deluxe Slot Online
If you want to truly enjoy a good time on the free slot machine then go with this one. It is properly designed and it is guaranteed that you will be entertained thoroughly. Coming to the gameplay, this game has a wild symbol which can give you 5000 times your bet on the pay lines. What's interesting is that even your win in the scatter round will get doubled with the wild card. As we already told you – Zeus Play tends to keep its bonus games aside for the more thematic games. Here there is a bonus round triggered if you land three ships on the pay line. So what are you waiting for? Go on a fierce adventure with Captain Nelson and discover the secrets as you unlock levels. Bring back treasures by opening bonus games and more!