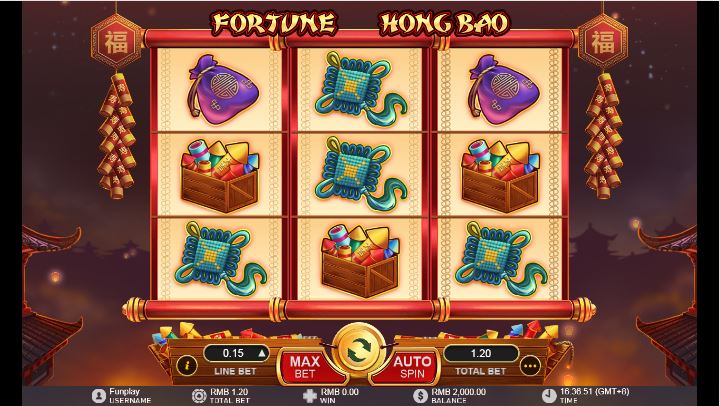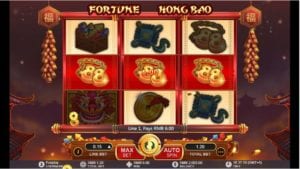 Fortune Hong Bao is a slot game from Gameplay Interactive. Hong Bao is the name given to a Chinese gift which is given within red envelope. Compared to Asian themed slot, this game looks colorful and shiny. The golden and red colors are found on its screen. The game also features some special effects and animations.
Free Slot Online Fortune Hong Bao
This game is taking place over 8 paylines and 3 reels. Over the reels, there are eight symbols such as crate of fireworks, purple pouch, turquoise ornament, golden ornament, gold coin, dragon head and red lantern. The gamer also has a symbol that it is used as red envelop icon, and the combo of the same symbol can pay the prize, without taking into consideration which position they may appear in. Getting even one of such symbol, it will read to the cash rewards. In case you wish to get the prize from other symbol, you should get at least 3 same symbols at once.
Features
Other features to expect with this game are scatter symbols, auto play, mobile gaming and instant play. This game has become one of the popular games you can find online. It is based on the basic rules as it happens with other game. The player will choose the bet, and spin the reels so that the symbols can appear. Whenever the spin stops, then the symbols will stop at a random position. Whenever the spins stops, the reels should show the same symbols to make a win. If the winning symbols are rare, then the prize will also become higher. To know how much to expect from each win, you should visit the paytable.