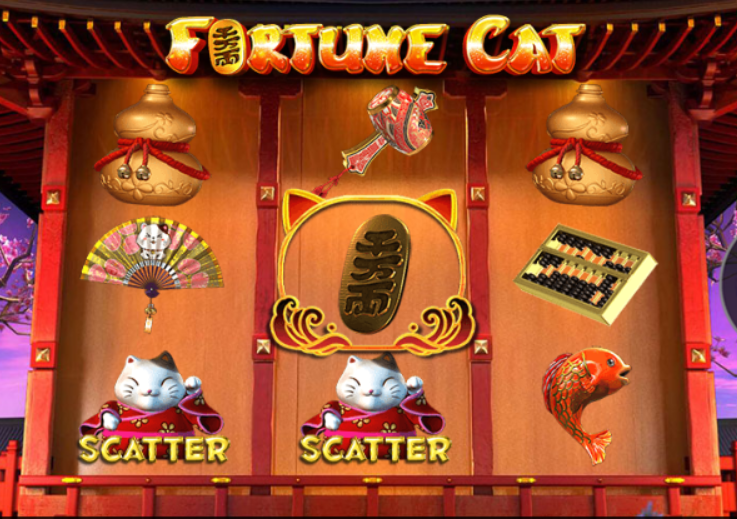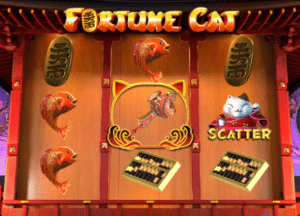 Fortune cat free slot is based on the kitties that are talked about in the Far East Mystic theme. When you open the game, you will see three big cats and they are dressed in the Far eastern attire. If you look closer, you will see some resemblance to Buddha.
Fortune Cat Free Online Slot
When you continue to play, this theme will continue but the feline companion will be just one and he will be sitting at the left of screen where he will be clutching the lucky bell in the paw. The use of the cat should not be considered like any just gimmick because it is the traditional figure in the culture of Japanese and it is known as maneki-neko and it brings luck. The background of the game is a cherry blossom while the reels are set in the pagoda with lilac sky and the cherry trees around it. It is among these picturesque setting of this game that you cannot forget.
How to win
The background music is eastern and it starts as you start to play and as you spin reels. To win with this game, you have to match three symbols and the highest prize is a tubby golden cat. If you spin three, then you win 200. The cat with the purple bottle is the second most valued. Other symbols in the game are different mystic and traditional images and if you match three of them, you will win starting from one to 75. The fortune cat is a wild symbol and the scatter is a chubby white cat.
The Fortune cat slot is a 8 paylines with 3 reels slot.