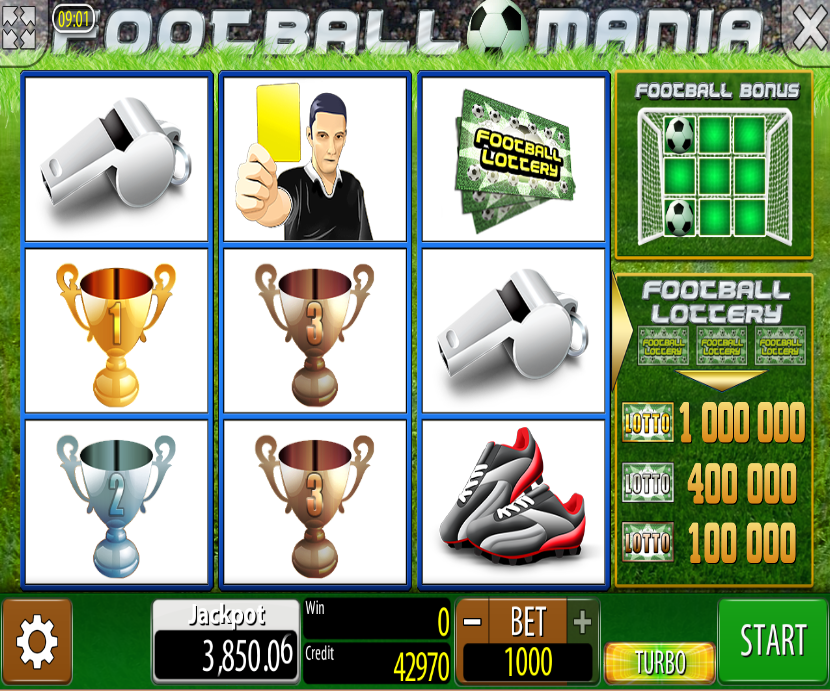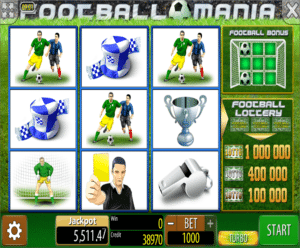 Football Mania is a free slot machine game from Wazdan. But the game strikes your attention – what is it, a football on the slot? Yes, it is indeed. The target or jackpot here is to win the World Cup, as usual. The slot simply invites you play football. Though at first it might seem like a classic slot with only 3 reels, in reality it is a modern day slot with 9 reels. What's more? Football mania doesn't even have pay lines as usual. You have to collect identical symbols on the slot machine. The more you collect the better chances of winning you have.
Football Mania Free Online Slot
The best part is that you can spin selected reels here. This means that you can select any reel and just spin that reel to win. Also the bar is raised here because you have to have at least 4 symbols on the reels to win. But winning the Football Lottery ticked would result in higher earnings.