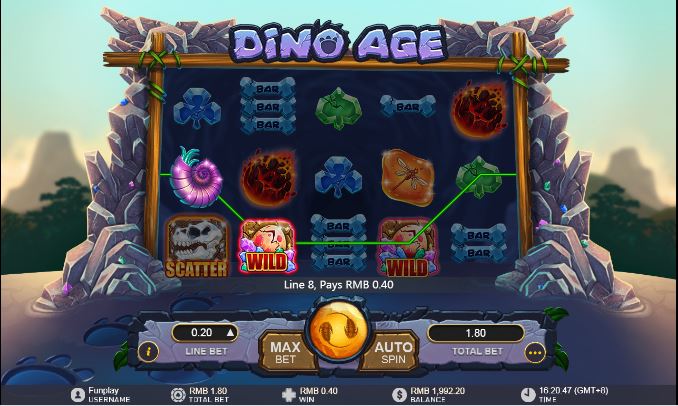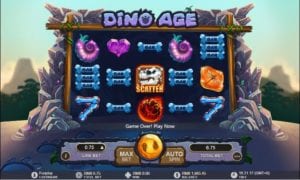 Dino Age is a slot machine developed under Gameplay Interactive and it is based on dinosaur's age. Even if some of the species are not available on the screen, the dino sprits will be felt through the game.
Slot Machine Dino Age Online Free
The game takes place over 9 paylines and 5 reels. If this is what you are looking in the game, then you should wait and see what the game is all about.
The game is like one-armed bandit since it is simple and it is based on a simple gameplay. Everything is kept in one theme and there is nothing complicated with it. This is why this game is suitable for everyone who likes to play simple slots.
The reels are dark blue and they are surrounded with wooden plants with stones near them. The background has green leaves with trees and some dinosaur footprint.
Symbols
Every symbol has something to do with the game topic. The most valuable one is meteor and it will pay even when the player gets just two. The playing cards are blue clubs, green spades and purple hearts. Others are single bone shaped bars, lower double and triple bars. It is important to get three of these symbols to get the winning.
The betting rate starts at 0.20 dollars and 100 dollars; total bet is between 1.80 up to 900. After choosing the game value, the game will start.
The maximum win the player can win is 8,500 jackpots. The game also features a wild and a scatter. There is no multiplier and there is no progressive jackpot. The paylines are fixed so they cannot be adjusted. This means that the player will play with all 9 paylines.