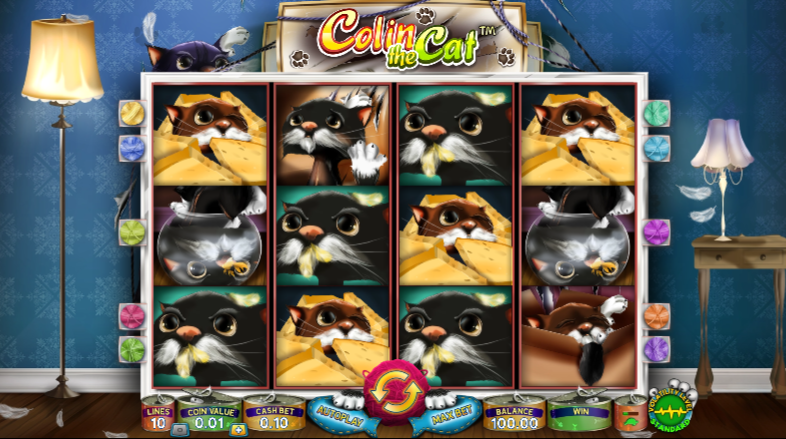 Colin The Cat slot is the game of 8 symbols, one bonus symbol, 10 paylines and 4 reels which are available on Wazdan website. You should not expect to see free spins. The game is about the power of cats.
Colin the Cat Free Online Slot
The game is more as a classic slot but not as a video slot since it is played on 4 reels and it has not free spins and no bonus features. However, it is still a video game with its animation and graphics.
Before starting to play, you have to decide about the variance you want with this game. If you decide to go for a low variance, you will get many small wins, this is the perfect choice if you only have short period to play. If you like to go for risky slot with big paydays, then you have to go for the high variance. You may not get many wins, but you will have a chance of winning big. If you'd like big wins but you do not also mind to win from time to time, then you can go for medium variance.
Game special features
After winning, you have a chance of gambling any win through picking a certain mouse hole. When you catch the mouse, then you may double the bet and if you catch the mouse trap, you lose all the wins. Bonus symbol is The Colin the Cat. It can pay when three or four shows up.
You can win whenever you get three symbols, regardless of where the symbols are found.