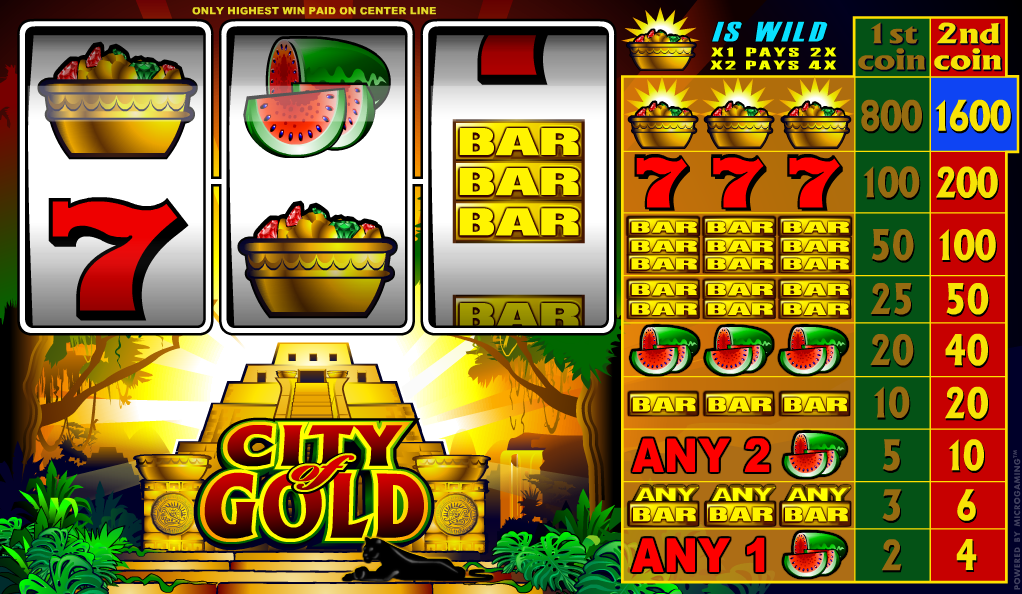 The idea of a city made of Gold has been a myth for generations. In fact many explorers tried and failed in the effort of finding that city. But it has become a reality thanks to this awesome free slot game. This game gives everything a city of gold could provide; excitement, thrill, adventure and also wealth beyond anyone's dream. Everything including graphics, animations and audio properties are well connected to the theme. This special free slot game is equipped with 5 reels and 20 fixed pay lines.
City Of Gold Free Online Slot
The betting process is bit complicated and need some practice at first. The maximum pay out of this amazing slot game is sky high and up to $30,000 per each spin. But this prize is available only if the bet is as high as $100 per each spin. There are all sorts of bonus features such as wilds, scatters and free spin rounds to help the player to win big.