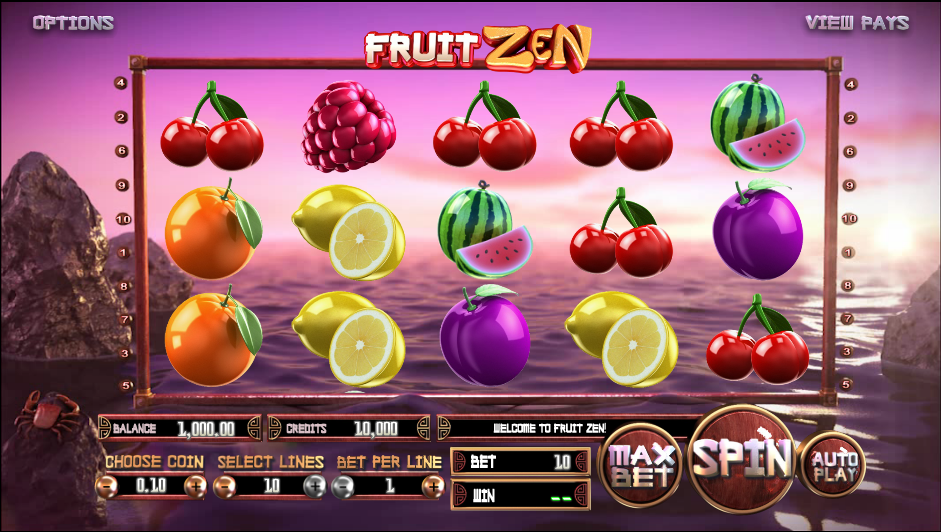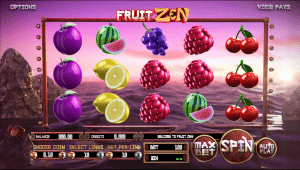 In this game "Fruit Zen" you get to play the game of slots in a very Zen way. This game has a pretty toned down background music as compared to the other ones from BetSoft's 3D slot games collection. So if you are in the mood for some relaxation, you can just soak in all the Zen music and at the same time unwind with some rounds of slots. This online slot machine game does not charge you for playing. It is completely free and you can enjoy it any time, right in the middle of a stressful day at work or during the afterhours. The best part is that this game's music is very calming. There are other games from BetSoft which have a more charged up theme and audio, such as At the Movies and Dr Jekyll and Mr. Hyde.
Free Fruit Zen slot machine game to play
This is a 10 pay line game which has 5 reels. The game therefore is pretty simple and perfectly complements its Zen structure.