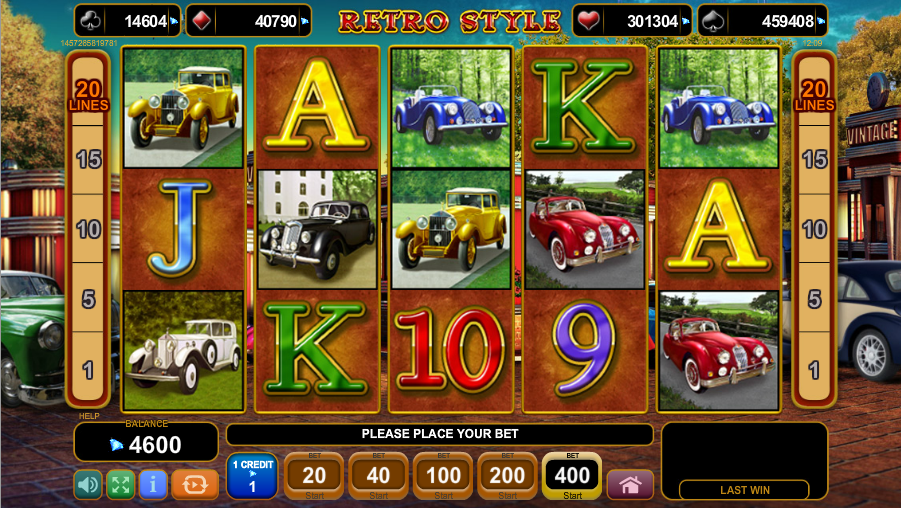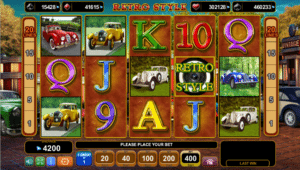 Do you miss the old casino games? Do you want to go back and try something of the old school now? Then you have come to the right place. The Retro Style free slot machine game from EGT will fill your nostalgia until you are able to fully get that experience. It is a slot machine that you can play with real cash but for some time, if you want to, you can try it out for free. If this is the right retro game for you then you can go ahead and bet with real money.
EGT created a game play that is easy and it is also based on a lot of short cuts that will make it easier to win on the slots here. The game is based on 5 reels and on those you have 20 pay lines to choose from. You can choose to activate pay lines in multiples of 5. Once you decide which pay lines to activate, you can go ahead and spin the reel.
Free Retro Style Slot Online
Retro style is an online slot machine game that will give you ample options to bet. Yes, within the game itself you have the chance to place bets. Each time you win via the reels, you will have the chance to gamble your earnings. You will be given two choices – you have to select whether the color chosen is the one that is chosen by the computer. If you get it right you could end up winning double the bet. If you are feeling lucky, go ahead and try this feature.
This game is one that will have you playing in no time. The massive reels and the simplistic design is everything that a retro player would want in their game. However with the old world charm we also have technology that makes the game easier. If you get tired of spinning the reels at any point simply click on "auto play". This will spin the reels for you. The graphics generate wealth and reflect high taste.