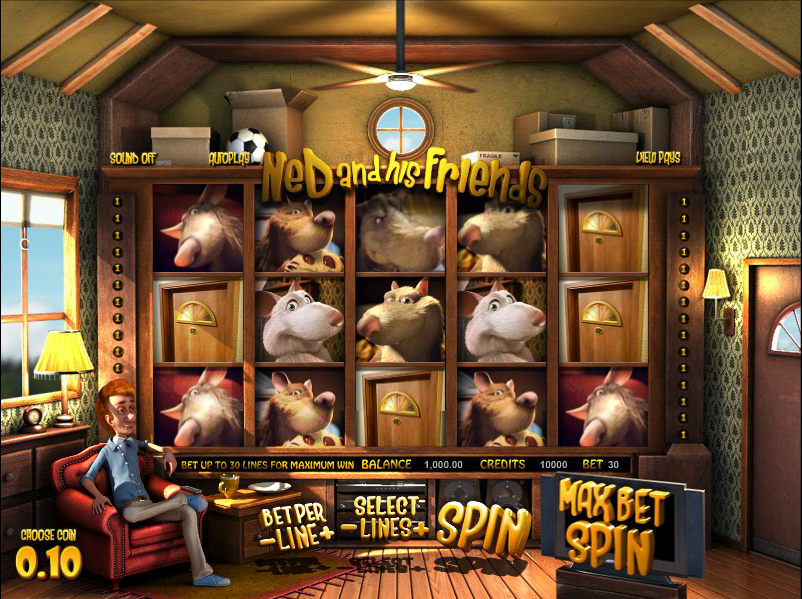 "Ned and his friends" is a free slot machine game which tells the tale of a person called Ned and his adventures with his friends. All throughout you will be fascinated with the brilliance of the graphics in this game. The symbols and the characters on the slot machine are incredibly designed by the developers at BetSoft. It is one of the fun games where you not only get to enjoy the slot machine, but also a good assimilation of symbols. Also, you cannot even be a little bit late to spin the slots, otherwise the guy sitting on the couch, asks you "what's taking you so long?"Overall the game has many fun features to explore. You can also play other games like Big Foot and Chinese kitchen from the makers.
Free Ned and his friends slot machine game to play
This game follows the rules of the traditional slot games only. It has 5 reels and 30 pay lines. The background music and the graphics ensure that you never get bored.